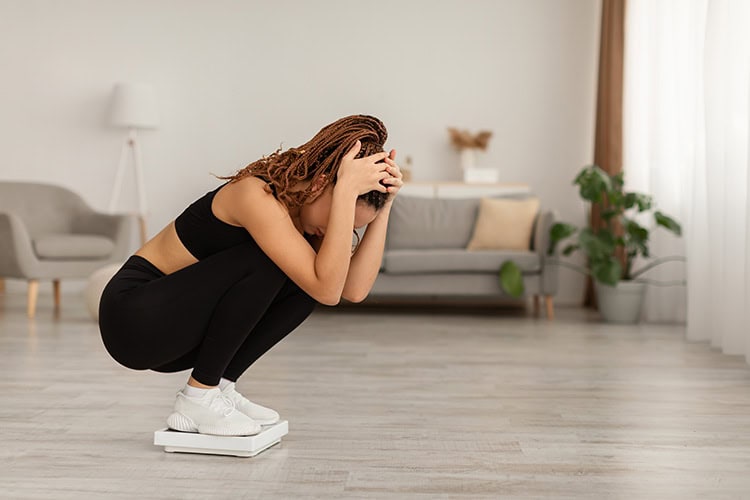 Did you gain some weight this winter? If so, you're not alone. Winter weight gain is pretty common. We tend to be less active when we're not outside, and the cold weather and earlier sunsets make for a convenient excuse to curl up at home with a cup of hot cocoa and Netflix.
You can do something about that weight gain, though. Rather than feeling bad about it and reaching for another snack, take steps now to get back on track with your individual fitness goals.
1) Get Moving
Just because it's winter doesn't mean you can't get out of the house and get moving. That's one of the many advantages of joining a gym like Extreme Studio Performance. You'll have a great place to work out no matter what the weather or temperature. And you'd be surprised what a great workout you can fit in even if you don't have much time.
2) Improve Sleep
Making improvements to your sleep schedule is one of the micro-changes that can have a major impact on losing weight. Most people need about 7-8 hours of sleep, so count back from the time you need to wake up in the morning and schedule a bedtime. Getting enough sleep improves your metabolism and can even cut back on cravings.
3) Revise Eating Choices
If you've slipped into some unhealthy eating habits over the winter, take some time now to get back on track. Make sure you're eating protein with breakfast, opting for healthy snacks instead of junk food, and drinking enough water. Reject the "just this once" excuse and instead plan out when you'll indulge so you don't accidentally overdo it.
4) Find Accountability
For many of us, hitting fitness goals is much easier if we're not all on our own. Working with a personal trainer or joining a small training group is a great way to find some accountability buddies. They can help with motivation and consistency as you work toward your fitness goals.
5) Individualize Your Fitness
Every body is different. You might want to lose a few extra pounds and get moving a little more, or you might want to shed a bunch of weight and build muscle at the same time. Whatever your goals or your starting point, an individualized fitness plan can help you lose some weight and feel great this spring. Contact Extreme Studio Performance today to request a tour and free evaluation.
---
---
---