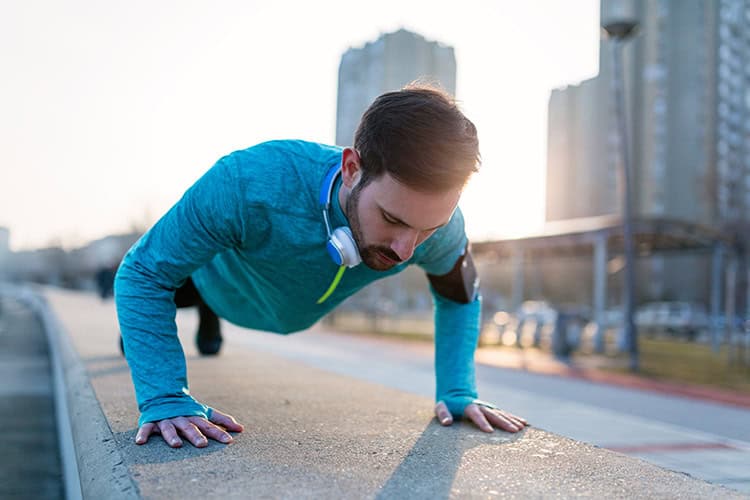 Due to the COVID-19 pandemic, countrywide lockdown, social distancing, and closure of many gyms have made it harder for fitness enthusiast to continue their fitness activities. But it is crucial to maintain a healthy lifestyle in this challenging time by adapting to this new normal situation. Staying active with regular exercise is important not only to preserve physical fitness but also for your mental and spiritual wellbeing.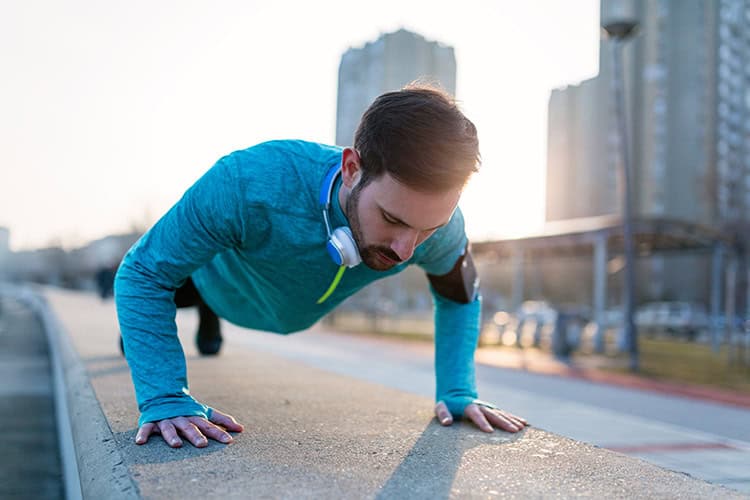 While gyms and fitness studios are closed, it might be tempting to skip your workout for a few days. But to fight with a vicious virus like COVID-19, staying strong physically and mentally is more important than ever. Although Coronavirus Has Infected millions of people till now, thousands of people throughout the world have also recovered and returned home to their loved ones.
So, why some people are dying from the virus while others are surviving? Well, the answer is, people with a stronger immune system are more likely to survive the infection. Therefore, people of all ages should maintain a healthy diet and engage in some physical activity every day. Here are a few other reasons why you should stick to your regular fitness routine during the COVID-19 pandemic —
Exercise can effectively reduce excessive stress and anxiety related to the present uncertain situation and its impact on our health and financial stability.
Regular free-hand exercise has immune-boosting benefits that help your body fight off infectious diseases.
Staying active with a systemic exercise routine will prevent extra weight gain and help you maintain a healthy weight.
A perfect fitness routine with a combination of exercise, diet, and meditation can solely make your outlook brighter during a global crisis like COVID-19
Research shows that regular exercise helps promotes quality improves sleep —a good night's sleep also gives a healthy boost to your immune system.
Adults or people with chronic health conditions, such as high blood pressure, diabetes, or heart disease should also perform moderate-intensity exercises and breathing practices. It will boost their energy level and help them to improve cardiovascular health. According to the American Heart Association, an adult should get minimum of 150 minutes of moderate-intensity physical activity, or 75 minutes of high-intensity physical activity, each week. A fitness enthusiast, who is committed to his/her fitness goal, can easily achieve this exercise routine perfectly even in this trying time.
Here are a few suggestions that will help you perform regular exercises effortlessly —Like educational institutions, a lot of fitness centers are offering online training sessions and yoga classes. You can contact your trainer and easily join in their virtual class to continue with your workout. In this way, you will be able to interact with other people and get the motivation to stick with your fitness routine.
Because coronavirus is a contagious infection, we should take care of our family and especially the older adults. Exercise can be an excellent way to do that with fun. You can arrange a living-room yoga session, a short phase breathing exercise, or backyard soccer games to keep yourself and your family member active and healthy. Yoga, cardio, Pilates, strength training, or whichever form of exercise you like, look for some online videos. Find a professional trainer who is offering in demand workout videos and start following that network.
If you do not have time or scope to exercise properly, you can always stay active with household chores. Working in the garden, dusting the furniture, washing the car, mowing the lawn, all these works help you burn calories and build strong muscles.
Find a safe fitness studio to work out
Some fitness studios and wellness centers have resumed their operation following strict safety guidelines. Check out if the local gyms are open yet and taking proper safety measures or not. If you feel it is safe, then feel free to go back to your previous workout routine. Adjusting to a new exercise routine can always be challenging. However, having clear motivation and determination can help you stick to your fitness program in any situation. For any kind of fitness-related queries and consultation, feel free to contact Extreme Studio Performance at info@espfit.net or (214) 389-4001.
Article by Michael Scaccia.
---
---
---