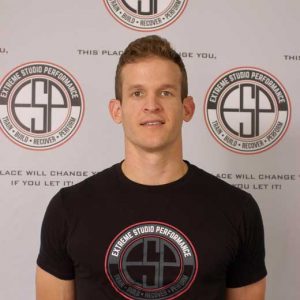 Trainer Introduction
Train harder
Kyle has over 6 years of experience in the health and wellness industry. He has completed many advanced certification programs integrating the musculoskeletal system with principles of biomechanics, exercise physiology, and nutrition. He holds a bachelor's degree in Civil Engineering from Texas Tech University, is active in the pre-med program at UTD, and participates in research at the Movement Science Lab in the Scottish Rite Hospital for Children.
He has collaborated with chiropractors, physical therapists, massage therapists, surgeons, and athletic trainers in order to develop unique, comprehensive programs designed to alleviate symptoms of discomfort by improving physiological performance.
Working with all ages and athletic backgrounds from inexperienced children to adult-professional athletes, he teaches each individual to build an intuitive understanding of their current capabilities and the systematic progressions that will guide them towards optimization. His diligence in continued education and research allows him to personalize his methods of implementation to fit the mold of any goals his clients wish to achieve.
Experience:
2013-2014 Sports Specific Training Specialist, and Nutrition Coach
2014-2015 MAT specialist and Personal Training Specialist
2015-2018 MAT specialist, Nutrition Coach, Head Personal Trainer, and
General Manager
2018 – Current Personal Training Specialist
Qualifications:
2013-2014 – BodyMind Nutrition and Sports Nutrition Coach Certification Program
2014 – Muscle Activation Technique Specialist Internship and Jumpstart Program
2014 – Resistance Training Specialist Program