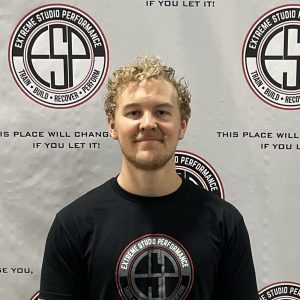 Trainer Introduction
Train harder
Ryan found his passion in strength and conditioning during his time as a Division I college lacrosse player at Johns Hopkins University. He has found a love for using his workouts for not only a physical test, but a mental one as well. His approach to exercise and nutrition is one that focuses on optimizing all facets of your life. Ryan has experience working with ages ranging from middle school to the sixties. He also works specifically with lacrosse players looking to build Division I strength, speed, and on the field skills. Ryan also offers online coaching to those that are too far to train with him in person.
For Those Wanting to Find Their True Potential:
Ryan offers an extremely limited training program to develop elite level grit and perseverance. This program requires an interview and acceptance. It is specifically designed for those who are looking to become an Alpha and sharpen their minds as well as their bodies. Programs like this have helped many of the top professionals maximize their day and build serious determination.
Philosophy:
Ryan's goal as a trainer is to give you the necessary tools to increase your metabolism, build mental resilience, improve body composition, and boost your sports performance. This is all done through purposeful goal setting, habit incorporation, and personalized workout programs. The workout programs incorporate strength training, cardiovascular conditioning, and functional core stability.
Education & Certifications:
Johns Hopkins University – B.S. Economics
ISSA – CPT (Certified Personal Trainer)
ISSA – CES (Corrective Exercise Specialist)
WAG – Sports Nutrition Specialist